Hive Fabric CE
VM Software Free Trial Edition
Create Your Own Virtual Machine Lab in Less Than 1 Hour
Hive Fabric CE Overview
Cluster Administration
Cluster Resource Scheduling
Desktop Broker Connection
Local Disk and in RAM Storage
Hyperconverged Storage
External storage
Desktop Pools
Application Pool
Virtual Machine Administration
GPU Acceleration
Performance Manager
Hive Fabric CE Overview
What is Hive Fabric CE?
CE is
Hive Fabric's
free trial community edition. It is an intelligent virtualization software that gives you the ability to create 5 virtual machines on one single host. It is a hardware-agnostic bare metal install that works on any x86 server. Fabric CE is perfect for people who are looking to build a small virtual machine lab to test-drive Hive Fabric. CE's cluster functIonalities can be unlocked by requesting a license upgrade.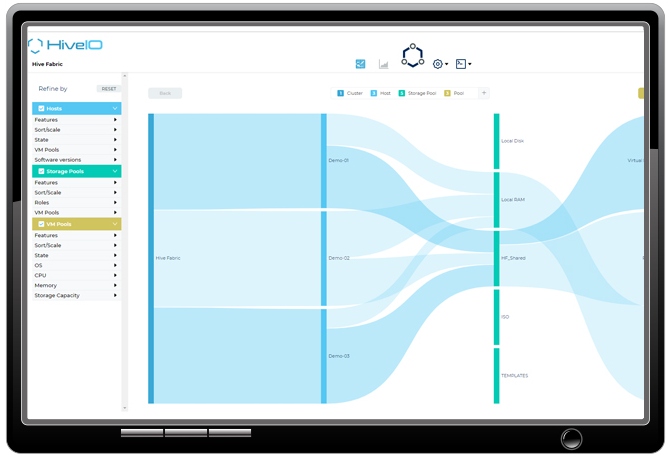 Cluster Administration
Cluster Administration
Hive Fabric supports clustering multiple hosts together allowing for cross-server administration, resource load balancing and simple administration of a large number of hosts. The cluster is overseen by the Central Management Appliance. This role is assigned to the first server that forms the cluster but can be moved around the cluster. To deploy multiple hosts, you will need to upgrade your license.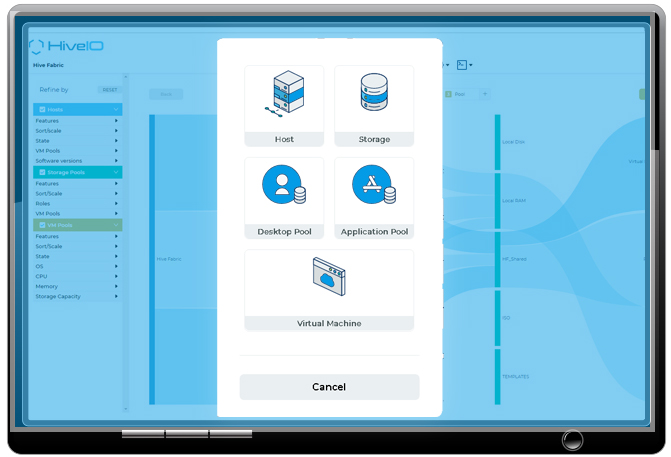 Cluster Resource Scheduling
Cluster Resource Scheduling
Cluster Resource Scheduling ensures even distribution of Virtual Machines and optimal use of cluster resources. CRS prevents a host from overloading. This service uses algorithms to measure the current system load over a period of time and nominate guests as migration candidates. Upgrade to Hive Fabric to unlock the CRS feature.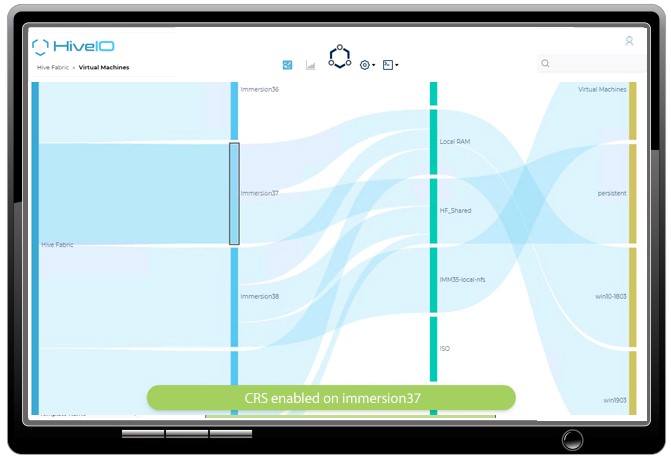 Desktop Broker Connection
Desktop Broker Connection
The Desktop Broker allows admins to enable secure remote access for their end-users using Two-factor authentication, Smart Card authentication, or RDP. The web interface is customizable.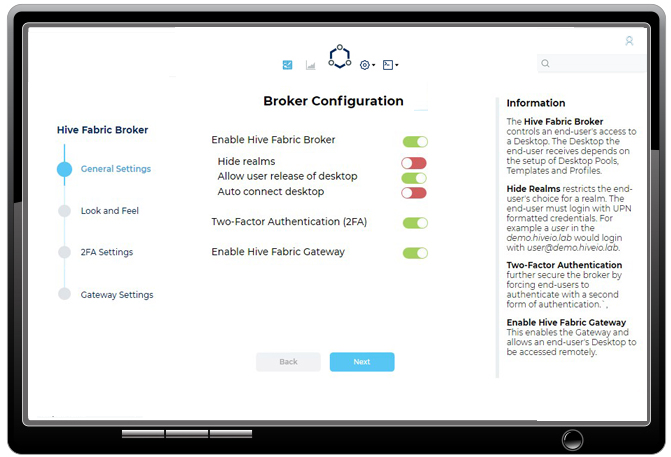 Local Disk and in RAM Storage
Local Disk and in RAM Storage
You can deploy virtual machines to local RAM or Disk storage pools for your stateless or persistent virtual desktops.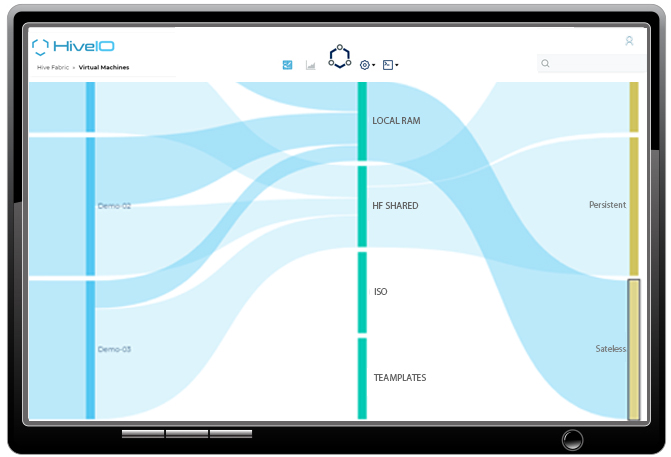 Hyperconverged Storage
Hyperconverged Storage
Hyperconverged storage is easy to enable for clusters containing two or more hosts. You can create shared storage among hosts in the clusters. It is self-contained, secure, and highly available within the cluster, making it ideal for a variety of workloads.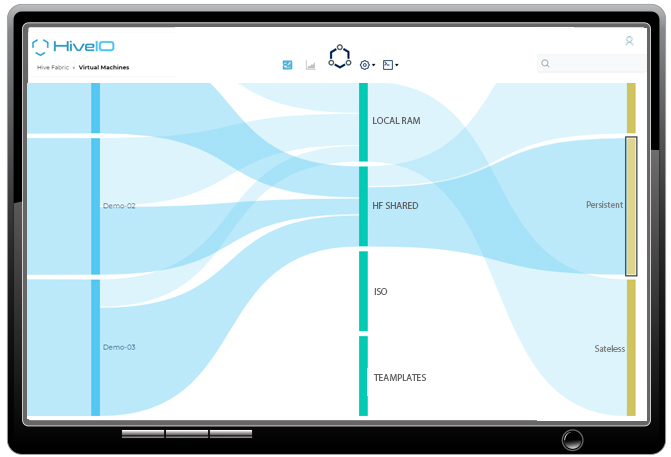 External storage
External Storage
Hive Fabric provides the ability to use a network target as an available Storage Pool within the host or cluster. Systems supported include NFS, CIFS, and Ceph (RBD).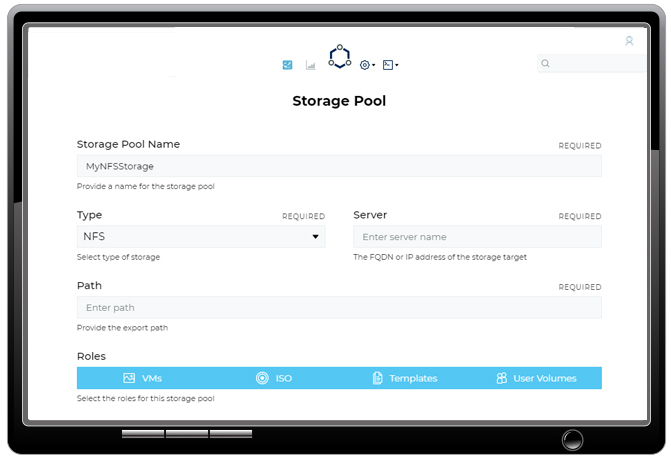 Desktop Pools
Desktop Pools
Desktop Pools create a set of identical virtual desktops, all using the same settings. They inherit the attributes of a guest profile and template.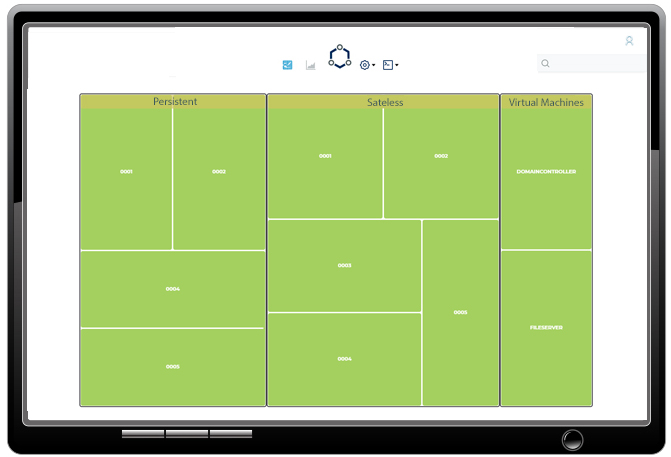 Application Pool
Application Pool
An Application Pool allows a pool of VMs to dynamically scale based on CPU utilization across the pool. These pools auto-provision or remove VMs based on the threshold set for CPU consumption. Cluster Resource Scheduling ensures load balancing across the Fabric cluster.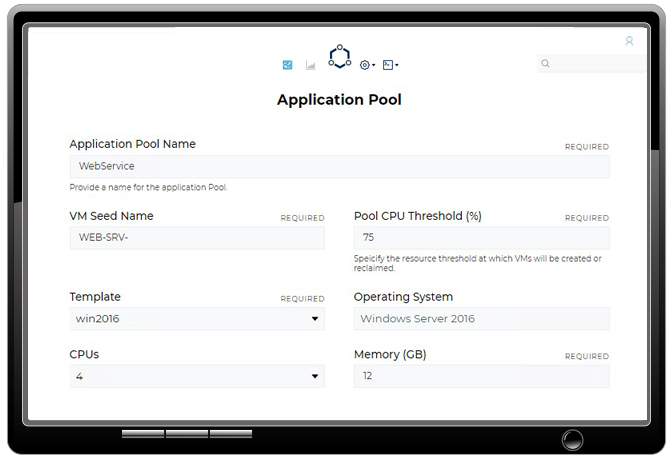 Virtual Machine Administration
Virtual Machine Administration
Virtual machines can be created outside of Desktop and Application Pools, commonly referred to as standalone Virtual Mahcines as they exist outside of the scope of a managed pool. Hive Fabric supports a variety of Operating Systems.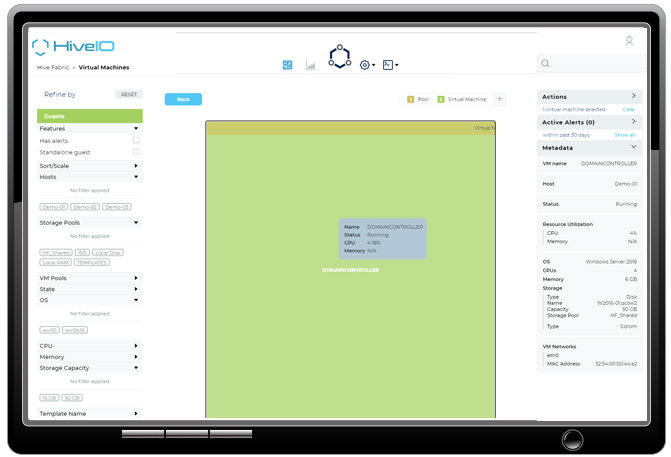 GPU Acceleration
GPU Acceleration
You can use GPU as a passthrough device and dedicate an entire physical Graphic processing unit to a developer workstation or slice the memory of a GPU card into smaller chunks and add them to an individual machine or a pool.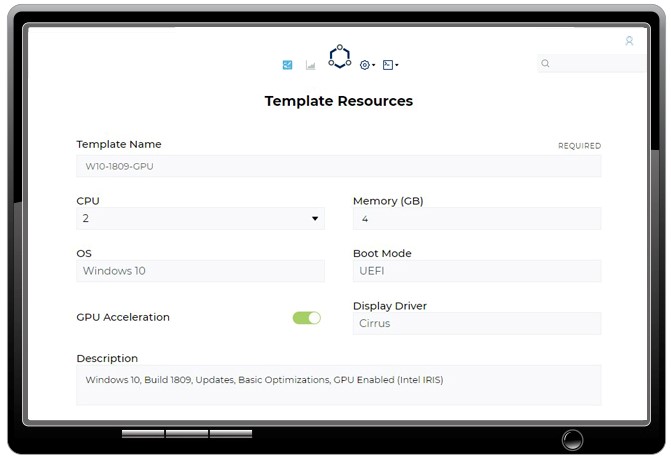 Performance Manager
Performance Manager
See real-time performance of a host or a guest machine including CPU, local storage, and memory usage, as well as Network or Storage IO. Go back 30 days to find the root cause of an issue or an alert. All information is provided in real-time via Hive Fabric's Message Bus.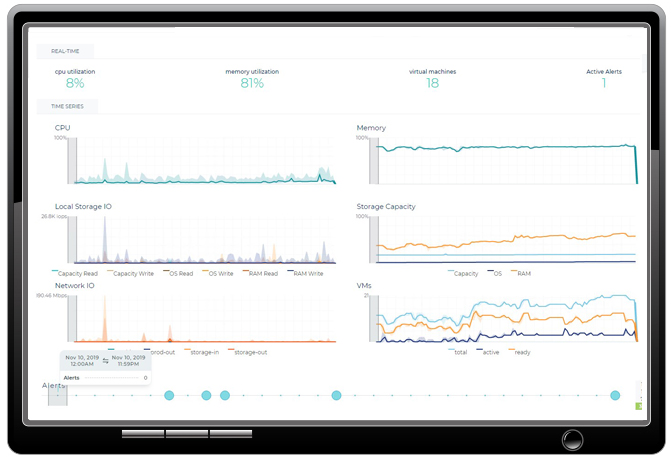 Virtual Desktops, Virtual Servers, and Software Defined Storage
in One Install
1
Request Download
To get started with your free trial you will need to fill out the
Download Request form
. Upon submission, you will be able to download the ISO file directly on our website or from our welcome email. The installation of Fabric is a very simple process that can be accomplished with a USB, ISO, or PXE boot.
2
Install Software
It takes only 8 minutes to install Fabric CE  using the ISO boot process.  Once the boot wizard is launched, you will be able to configure the host or VM, boot system to the Install menu, and select the disk(s) intended for installation. The complete steps are outlined in our
quick installation guide
.
3
Activate License
Once you have installed Fabric CE you will need to register your ClusterID so we can generate and activate your license key. CE comes with a one year license but is limited in functionalities. Should you wish to upgrade to the full version of Hive Fabric, you will need to request a new license key to unlock the full functionality.
4
Configure
It usually takes 30 minutes to configure Fabric CE. You can read our configuration guides to learn how you can leverage in-memory primary storage, consume local and external NFS storage, There is no limitation on the amount of external storage, RAM or local storage that can be deployed.
Hardware Agnostic

VM Software

Hive is an intelligent solution that works on any X86 server
Bare Metal
Still Too Much Metal?
NUC Your Virtual Infrastructure or Get Access to our Own Demo Lab
Request Access to our Own Demo Lab
No time to install Fabric CE? No worries, we'll set you up with a read-only access to our own demo lab. Within minutes, you'll be able to test-drive Hive's intuitive UI and see how it makes deploying or maintaining desktop, storage, and application pools easy. And, best of all, it happens in real-time.
Build Your Home Virtual Machine Lab on a NUC
No space for a server rack in your basement? No worries, you don't necessarily need a powerful server. You can go small and deploy CE on a NUC. The only requirements you will have to meet are 32GB of RAM, an Intel Quad Core CPU, and 512GB of storage.