Transforms Commodity Hardware into a software-defined Virtualization Platform that can run Multiple Enterprise Applications
A Datacenter Software Stack for simple virtualization. Cloud platform based off of Hive Fabric™ and Hive USX™. The HiveIO software stack is an all in one technology solution. The software stack provides many components such as Ubiquitous Hypervisor with Cluster Management, Accelerated Storage, Virtual Machine and Container Hosting, VM broker, Gateway, Templates/Security Profiles, Guest Lifecycle Management, REST-API, Multi-tenancy and Enterprise Service Bus.
Download Hive Fabric™ Solution Brief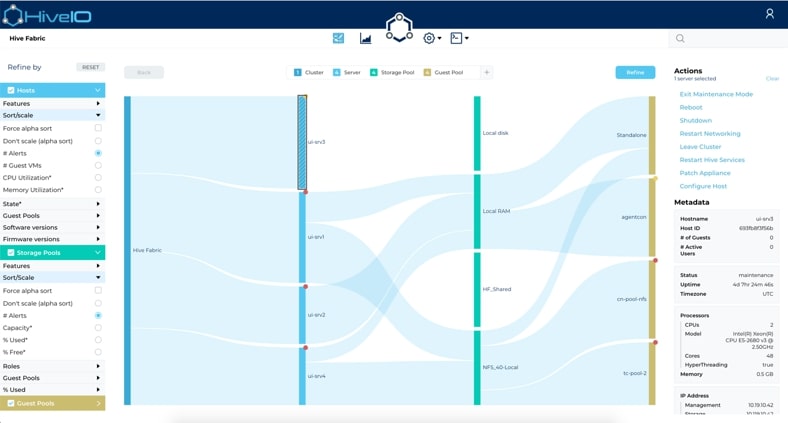 Enterprise Service Bus
Hive Fabric's Message Bus is AI ready; by consolidating disparate data into a single stream, it enables IT professionals to quickly collect data and gain valuable insight into the business. With data formatted and digested in real-time, users can predict and intervene before potential issues impact your IT environment.

Rest API
The HiveIO REST API allows users to submit REST requests to the proper endpoints on the desired HiveIO fabric using whichever method or program preferred. With a Universal REST Interface—it is easy to create custom automation using highly available development resources.

Broker
The Hive Fabric Broker is the core to user interaction between endpoints and the server. Working to provide advanced management of desktops and ensures virtual machine creation and power operations is running effectively with integration to the hypervisor.

Hypervisor
Hypervisor is based on KVM, backed by a large developer community. Hive-IO extend and enhance the platform capabilities delivering a management layer for KVM. Transforming virtualization as an integral component to share their resources amongst virtual machines.

Storage
Providing flexibility to optimize performance and increase existing capacity on any mix of hardware, local and shared storage, or transition to more efficient hyperconverged and public cloud architectures through a single platform. Storage acceleration with intelligent data tiering.

Template/VMS
Template and VMS Technology in Hive Fabric allows data administrators to create Template and VMS from an existing VM in a simplistic approach. Images can be created by specifying a location of the VM on the network, by uploading the VM from a location available to your computer, or with profile cloning.

Gateway
The Hive Fabric Gateway is a compact configuration with a multi-interface mode to produce a secure firewall protection for incoming and outgoing traffic. Creating a secure virtual connection from the datacenter to the workstation.

UI
New user experience goes well beyond administration as it was developed with a user-first mindset. Through the new UI, admins can now see their entire data center in a single pane, offering a holistic view of every layer from servers all the way up to the VM. The alert-driven UI also reduces the time to resolve issues, providing a better service to the business.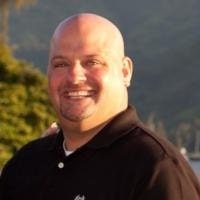 Blog: Moving to a new era: full-stack solution on top of bare metal
Greg Dietrich, Solution Architect – HiveIO Inc