Intelligent, Simple

Virtualization Software

that Works for Everyone, at any Scale
Removing the Complexity of the Legacy Infrastructure
The days where complexity and high price tag were synonym with better performance are long gone. The Next Generation VDI looks at Virtualization through different optics. It is designed to meet the needs of all sized businesses for simplicity, flexibility, and affordability at any scale.  Hive Fabric is an easy-to-deploy-and-manage solution for IT generalists. It allows them to deploy virtual machines in just a few clicks. Fabric is a software that makes virtualization work for everyone.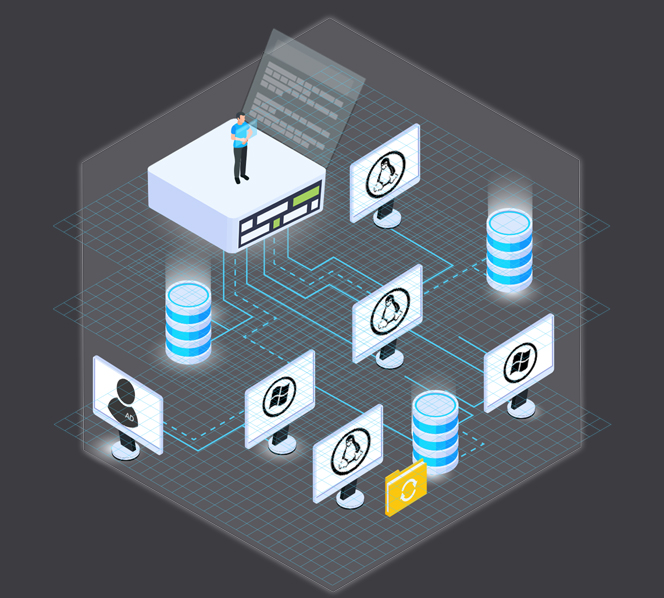 Bring your End-users the Experience of
a High-performance Virtual Desktop

at a Lower TCO, CAPEX and OPEX
Fast, Affordable and Flexible Remote Virtual Desktop
Hive Fabric is an easy-to-use Virtualization platform featuring an unrivaled set of Fabric Cluster services that simplify the deployment and management of virtual desktops, virtual servers, and software defined storage. The Platform's architecture relies on a KVM kernel and an Intelligent Message Bus to deliver a complete end-to-end VDI solution. Hypervisor, Remote Monitoring and Management, Desktop Broker, Gateway, and Storage Acceleration services are available right out-of-the-box. Hive doesn't require any added appliances, systems, layers of security. Hive is a simple-to-deploy, hardware agnostic bare metal install that works onany X86 server.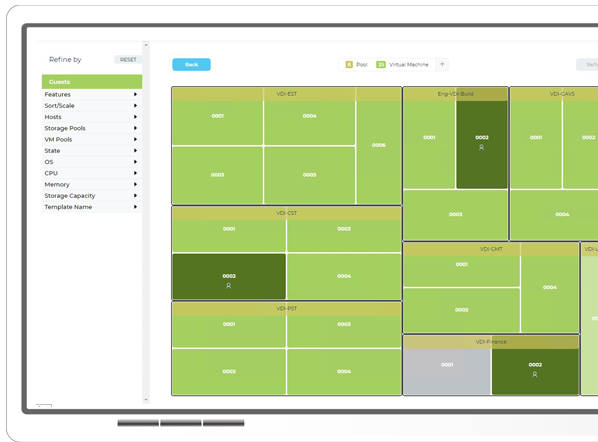 Proactive, Data-driven

Remote Support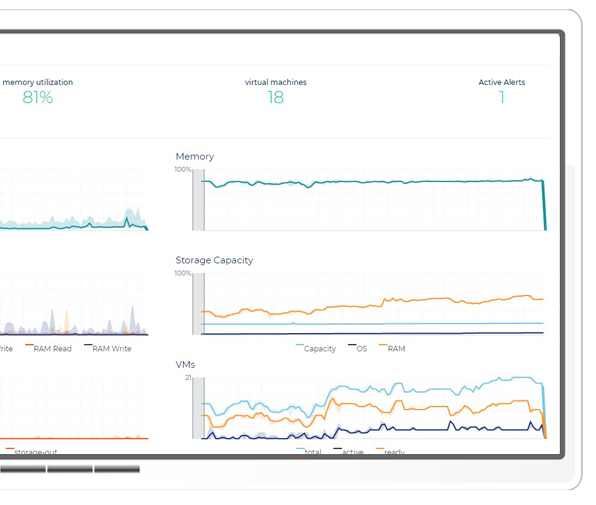 Troubleshoot in Real-time, Remediate in Seconds
Hive Fabric's browser-based Remote Administration console uses an HTML 5 Interface featuring an intuitive workflow that provides a 360-degree view of the Fabric Clusters as well as quick access to remote support tools. Admins can navigate between hosts, pools, and virtual machines using a simple point-and-click process. Powered by the message bus, The UI displays data in real-time. The performance Manager View overlays alerts with present and past CPU, memory usage, network and storage IOs. Allowing to go back 30 days, it is a powerful tool to identify the root cause of an issue. The console is packed with great remote support features such as the one-click remedial actions.
Try Hive Fabric Today!
We make it easy for you to get started risk free
True Real-time IT Reporting, Remote Management & Monitoring via API Integration
Hive Fabric's open REST API can be used as an integration point with the tools available in your company's digital technology stack such as Business Intelligence, data visualization, AI, automation or service desk applications. The access to the Fabric Cluster services can be leveraged to further develop orchestration, IT Asset management, and reporting capabilities. It's worth noting that, unlike most RMM tools, Hive doesn't use a passive client agent to collect data. Because of Hive's Intelligent Message Bus, you can actually pull or push data in real-time. As a result, admins can build a runbook of automation using a machine or cluster change of state or configuration as a trigger. This is great for the deployment of "scan, detect, alert or auto-remediate" workflows. Among all things, those workflows can auto-dispatch preventive measures to avoid performance degradation or re-enforce endpoint compliance by detecting the use of blacklisted applications.