An Intelligent VDI Solution for Education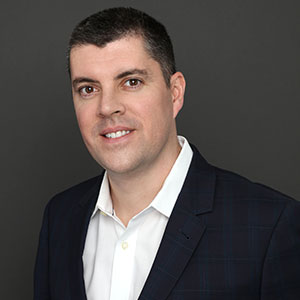 By Dan Newton, CEO – HiveIO Inc.
When you look at the history of Virtual Desktop Infrastructure (VDI), the potential was significant. The use cases aligned perfectly with many industries including federal and government, retail, banking, energy, healthcare, and education sectors.
As an example, for education there are some very meaningful and tangible benefits to deploying VDI:
– Security is far easier to maintain;
– The ability to meet remote learning and visiting teacher needs;
– Provide a consistent user experience on thin client, bring your own device or the latest Chromebooks; and
– Cost-effective delivery of GPUs.
The potential of VDI has not been realized, the promise never delivered.
In such a seemingly ideal vertical, why has VDI stopped short of delivering? Typical VDI solutions are unbearably complex and extremely costly. Incumbents have acquired and bolted on capability and modules and stitched together functionality.
Today, "simplification" is often used to describe the value of a solution, but the existing "complexity" is often not explained. This is particularly true if you put yourself in the position of an education-based technology team under ever increasing funding pressures.
Whether I am talking to a head of IT at a specialist teaching organization, a Director of IT at a medium-sized school with multiple teaching responsibilities, a CIO of a large school district, or a Professor at a higher education institute, the complexity challenges are the same:
– Multiple vendors involved, or multiple products and teams from the same vendor;
– Numerous support lines to call for assistance;
– Different management layers in the stack making maintenance and support time-consuming; and
– Vendors not being able to succinctly articulate their licensing model.
What never fails to impress me, regardless of the school, college, or university, is the technology team's desire to be creative, to innovate, and be a driving force in delivering learning to students and achieving the vision and mission for their community.
HiveIO has partnered with schools that have deployed Hive Fabric for VDI where each member of the IT team has reduced the time spent on supporting legacy and incumbent solutions by 6-8 hours per week per member of the team. In a one-person, IT team that can be another 32 hours a month spent on innovating for students, in a four-person team that is 128 hours creatively driving their school's vision and mission.
I have seen Professors in higher education institutions walk into their next lecture, select the lecture template, the number of students, and instantly provide VDI environments for each student in their next cybersecurity lecture. Lecturers and students get immediate access to a VDI solution that works for them, and the IT team gets more time to spend on other priority projects.
The ability to deploy Hive Fabric on any x86 commodity infrastructure means that HiveIO has worked with education organizations and enabled them to use existing infrastructure. In a world where IT dollars tend to decrease and not increase, the impending need to refresh equipment is often delayed as the hunt for budget dollars falls short. HiveIO has partnered with schools that have been able to extend the life of existing servers by deploying Hive Fabric, saving thousands of dollars they may or may not have had.
Hive Fabric delivers on the VDI promise. A simplified, easy to use deployment. Using an intelligent AI and ML ready Message Bus, Hive Fabric makes data driven decisions to remove much of the traditional complexity associated with the day to day maintenance and support of a VDI solution. With a single partner, no additional management infrastructure, a licensing model we can explain in two minutes, and one support line to call, we are helping education organizations realize the potential of VDI.
Most importantly, we are enabling education organizations to focus on the vision and mission for their students and their community.
Learn more about HiveIO's partnership with the Sunnyside Unified School District: Case Study