DCIG Top 5 Rising Vendors HCI Software Solutions Report
HiveIO is proud to have its' Hive Fabric platform selected for placement in the Top 5 Rising Vendors HCI Software Solutions Report (we'll go ahead and assume 1st place!). Hive Fabric is a tightly integrated all-in-one HCI platform that empowers any organization, from Edge to Cloud.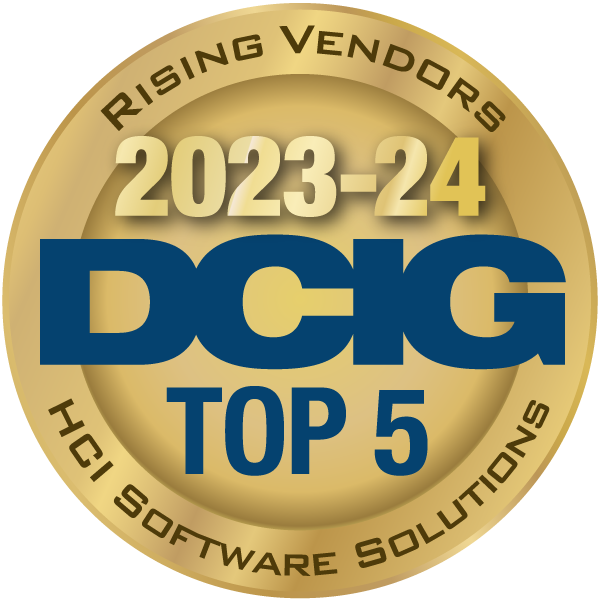 For those of you who know us, this comes as no surprise.  However, for those who have not been introduced to HiveIO and our Hive Fabric platform, we encourage you to download this report and spend some additional time reading on our website about how we make HCI, VDI, and VSI better.
Some Hive Fabric attributes earning it top awards:
All-inclusive HCI platform includes a full-stack VDI platform, including desktop provisioning, brokerage, user profiles, and more.
Integrated hyperconverged storage provides the HA necessary for critical infrastructure, whereas the included in-memory storage is unique in the industry and synonymous with optimal end user experience.
Automated and proactive support keeps customers informed in case critical or well-known alerts arise in the system.
About the research: The Data Center Intelligence Group (DCIG) empowers the IT industry with actionable analysis and research.
As a leading technology analyst firm, DCIG analysts conduct informed third-party analysis of enterprise cloud, data protection, and data storage technologies. DCIG independently develops licensed content via TOP 5 Reports, Solution Profiles, and Buyers Guides. Our analysts have extensive experience in IT, and they always examine technology from a functional perspective.