Hyperconverged Fabric: rethink your on-premise cloud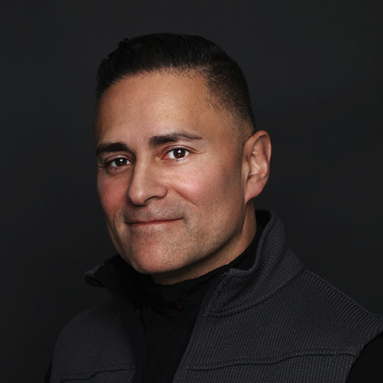 By: Kevin McNamara, CTO, and Co-founder – HiveIO Inc.
Complexity can be interesting. One could debate that complexity can add richness, ambiguity, and variability. Today many argue that in order to build redundancy complexity is a key component. It can be short-lived. At the end of the day, we all agree that Simplicity is Powerful, completely overlooked yet viewed by many as the goal.
Today, technology is elevated as the promise for the future, and that fundamental need increase every day. Unfortunately, technologists have fallen into the same trap: realizing the promise involves ever more complexity. You hear some of the most significant players in the technology world promising simplification. The reality for these players is that added features and upgrades mean adding more complexity to your data center infrastructure.
Hyperconverged Fabric is a disruptive zero-layer Software-Defined Data Center solution. When deployed opens an entire world of possibilities into your current infrastructure which accelerates any workload on commodity hardware. It not only redefines your HCI infrastructure, it does more. It realizes the promise of simplification.
How does Hyperconverged Fabric work? Here is an example of a typical Hyperconverged Fabric atomic unit: a simple out of the box management framework that will allow you to replace expensive hardware, complex licensing and vendor bloat with a simple to deploy and manage single solution. AI and ML ready, it will take your data center capabilities even further.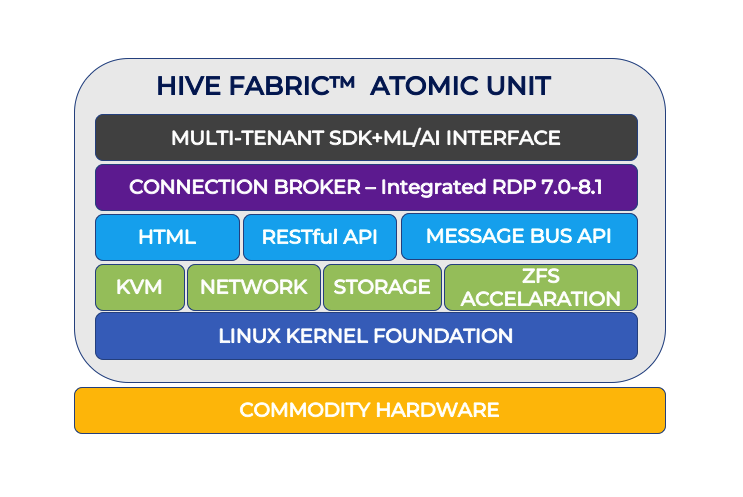 To learn more about Hyperconverged Fabric feel free to write me at info@hiveio.com or request a demo.