ILIO to Hive Fabric™: My Journey and Yours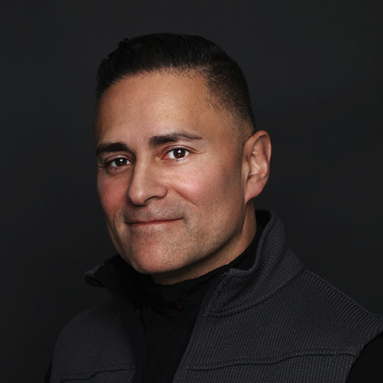 By: Kevin McNamara, CTO, and Co-founder – HiveIO Inc.
Looking back to 2009, in my role as head of cloud computing at JP Morgan, I was given the onerous task of building a next-generation cloud at scale, which was a first for the enterprise. I was fortunate to be surrounded by some of the best minds in the financial services industry, and more importantly, reported to an amazing leadership team that understood the importance of innovation and, by proxy, gave us the latitude to build solutions that drove the cloud industry. This is also where I met my co-founder and good friend Ofer Bezalel whom I continue to work with today.
Replacing a cloud Infrastructure with a virtual desktop infrastructure
Our objective was to transform a legacy cloud infrastructure that was based on virtual servers into a virtual desktop infrastructure. At the start, the cost to maintain the legacy virtual desktops was staggering, with a VDI monthly recurring charge (MRC) equalling the price of one laptop purchase every two months.
Over the course of the next four years, we created a world-class architecture that optimized off-the-shelf cloud products and mainstream applications, along with Atlantis ILIO for inline storage acceleration. Early on, we identified major cost inefficiencies including manual intervention, multiple fail points, and costly NAS and SAN storage targets.
Starting with NAS and SAN, we measured a significant legacy expense initially in CAPEX and later in OPEX.  CAPEX really translated to paying the typical players such as Netapp and EMC.  This included planning, building and storing spares, as well as buying twice the equipment for redundancy.  Additionally, every troubleshooting exercise required a storage engineer later in the lifecycle. This is where Atlantis ILIO first piqued our interest. ILIO represented a solid alternative to the CAPEX and OPEX dilemma in that it performed block deduplication and compression before the wire, which made network storage 10x more efficient. Our team worked side by side with Atlantis to mature the ILIO model against disk backing and then RAM-based storage. I can still remember the late-night calls with the Atlantis team to make everything work as designed. The net benefit was moving away from traditional NAS and SAN, which reduced the MRC by 40%.
Growing from 500 to 150,000 desktops and reducing MRC per seat by 67%
Part of the JP Morgan journey included removing unnecessary fail points across all of the reference architecture. For instance, we worked with Atlantis to reduce the risk domain from a rack controller to what we know today as an ILIO head appliance. We also automated the correction of failures in every part of the stack using a homegrown automation we dubbed autonomics. In fact, the first week when we activated the autonomics, we auto-healed over one hundred failures!
As time passed and ILIO matured, we would see that number dwindle down to 1 per month as fixes moved from being the norm to the exception.  All onboarding and operate were transformed into algorithms. Finally, we created a non-persistent virtual desktop image with profiling in lieu of the legacy-based VDI.
In 2013, we officially christened the JP Morgan VDI program "in service", we had grown from 500 to 150,000 VDI and our MRC per seat dropped by 67%.
Today, Ofer and I are co-founders of HiveIO Inc.– purchased the Atlantis Computing assets and technology last summer.  The goal of the acquisition was to provide customers that have been through a similar journey as me, a solution that carries them into the future and opens up the possibilities.  We are extremely proud to announce we have launched a direct integration path which allows ILIO™ customers to upgrade directly to our flagship product Hive Fabric™.  This integration extends the security, performance, and scale to the next tier while introducing VSI capability and a whole lot more.  Hive Fabric has simplicity and efficiency built in from the ground up.  As an example, in 2013, the setup time for ILIO was approximately 90 minutes, with Hive Fabric ™ it is now 30 seconds.  Starting from the ground up, we were able to simplify and eliminate the various architectural limitations, including the 2TB per volume limit (now 4 Exabyte) and increase the HCL (hardware compatibility list) by 4 times.
I would be keen to share so much.  Please feel free to reach out to me directly at Kevin@hiveio.com or reach out to info@hiveio.com to speak with our sales team.  We would be happy to hear of your journey and provide direct examples of how Hive Fabric™ can help you address the ever-changing IT landscape.