A Cloud Platform that Gets Your Datacenter Future Ready
Hive Fabric™ software platform provide many customers in various industries with a complete virtualization solution. The Banking and Finance, Healthcare and Manufacturing industries along with our Managed Service Provider partners have seen the Hive Fabric and Hive USX software provide many solutions throughout their enterprises from performance, enhanced security, mobility and more.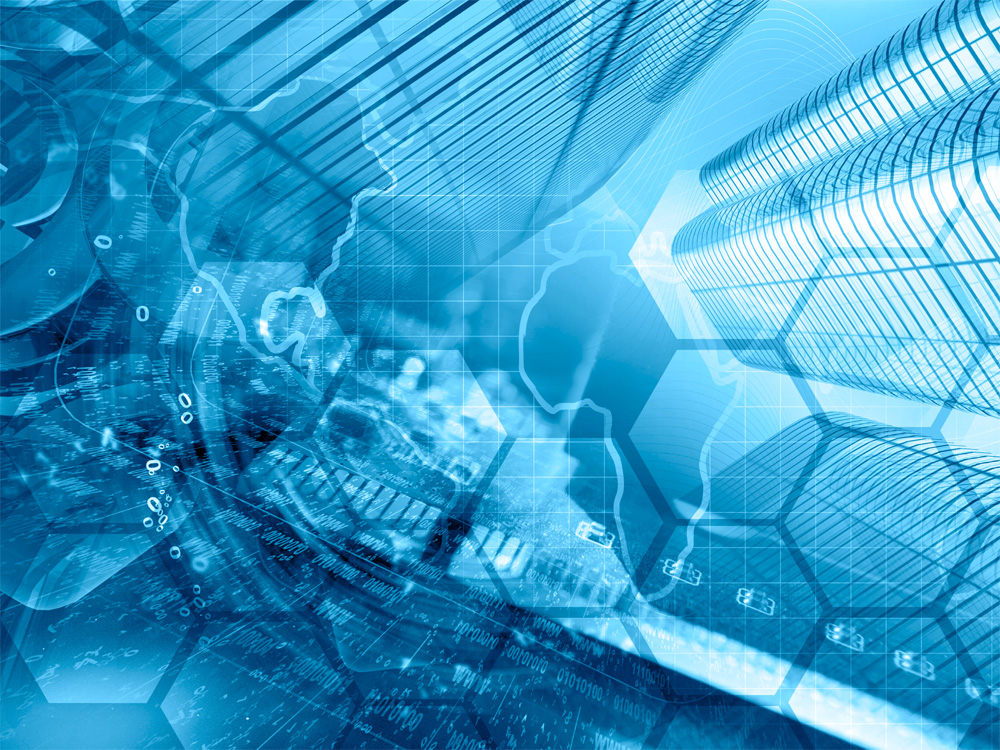 Industry Highlights

Banking and Finance
HiveIO's Hive Fabric eliminates the complete operational challenges, reduces TCO and offers best ROI in one cloud platform.

Healthcare
Ensures highest level of compliance with enhanced accessibility, mobility and security making your datacenters cost effective and future proof.

Managed Service Providers
One cloud platform, the Hive Fabric, supports some of the largest global enterprises – running thousands of Virtual Servers and Desktops at fraction of the cost.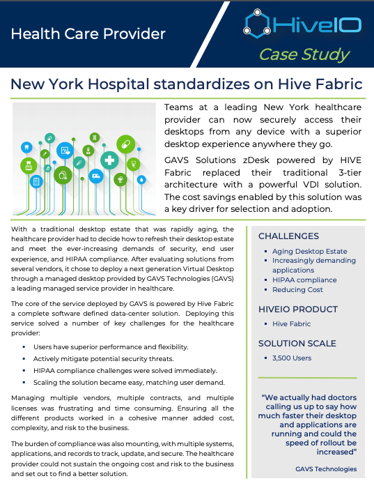 Case Study : Leading New York Hospital Standardizes on Hive Fabric
A powerful VDI solution creates cost savings enabled by this platform as a key driver for selection and adoption
Case Study : Epiphany School of Global Studies runs on Hive Fabric
Simplified their data center, reduced TCO by more than 50%, and expanded VDI capabilities with Hive Fabric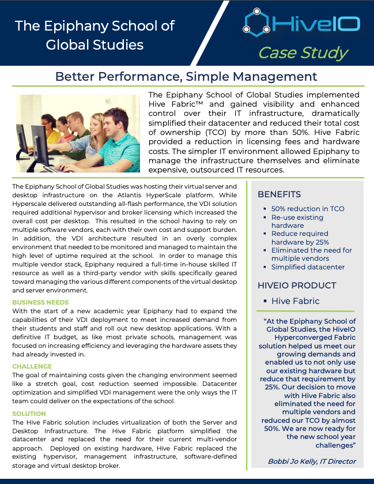 Trusted by Leading Organizations
HiveIO brings the Economics and Simplicity of the Public Cloud to the Private Data Center
See the Benefits of HiveIO's Software-Defined Datacenter