Why upgrade from ILIO™ to Hive Fabric™?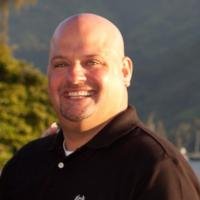 By: Greg Dietrich, Solution Architect – HiveIO Inc.
Many of our customers continue to leverage the legacy ILIO storage platform to enhance both the performance and density of their VDI environments. Regardless of the VDI deployment type, ILIO continues to be a valuable extension to these environments;
Persistent or Stateless VDI
In-Memory or Disk Backed
Complete diskless architectures
Full, Linked, or Streamed deployments
We understand both the need and hesitation to move away from the ILIO platform, "if it isn't broken, don't fix it".  However, upgrading the environment does bring additional functionality and resolves any security concerns that the End of Life Status of this platform may raise.
Hive Fabric™ – The Datacenter Building Block
Hive Fabric has a building block architecture that can provide feature parity for the ILIO platform while delivering additional functionality to further optimize your datacenter in a simple to consume low-cost model.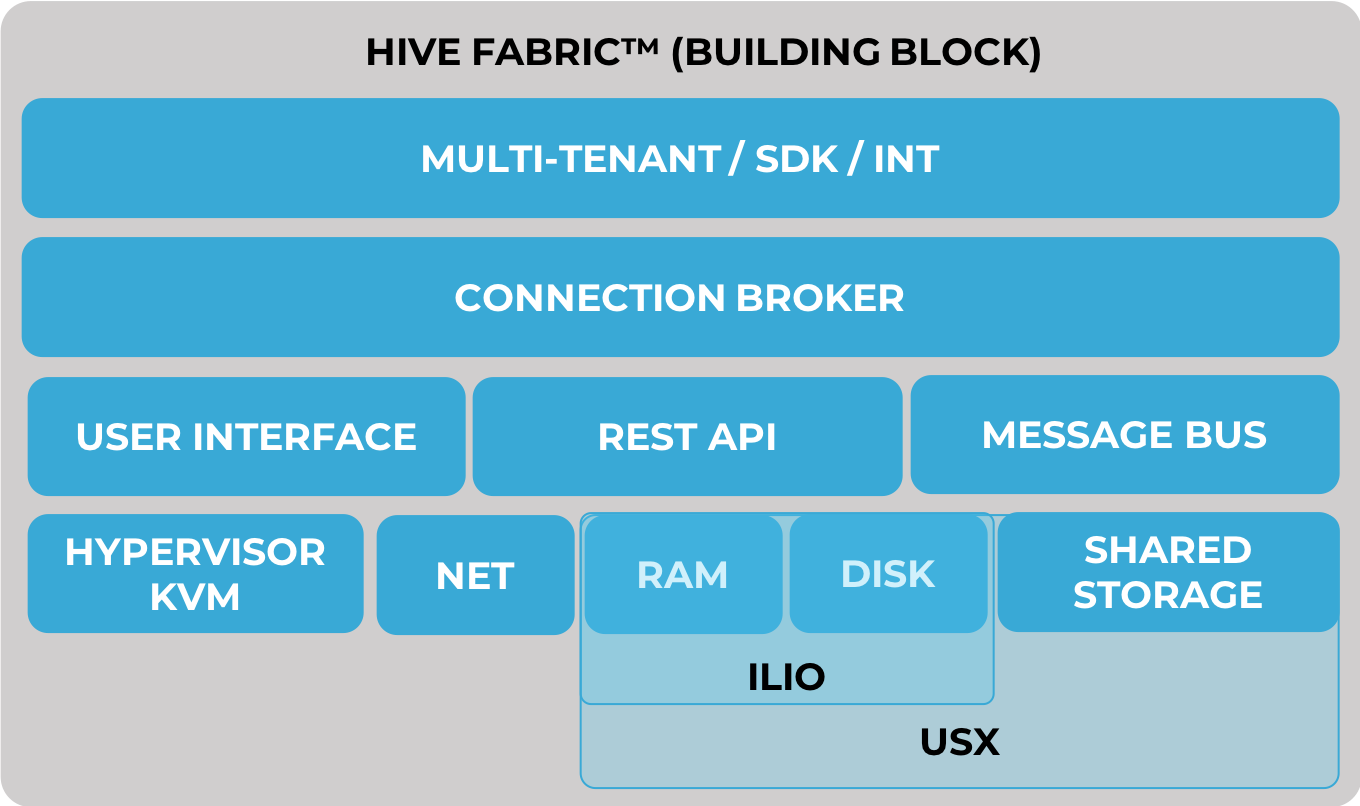 Storage acceleration of RAM
Deduplication and compression
Shared Storage
Full support for VDI and VSI VMs
Software Defined Data Center (SDDC)
Software Defined Storage (SDS)
Operational cost model
Augment current or deploy Green Field
Hive Fabric Deployment Models
Leveraging the same RAM, Disk, and Network resources, Hive Fabric fulfils the wide range of deployment scenarios familiar to our ILIO and USX customers as well as paving the way to the next generation datacenter.
Virtualized Fabric – Hive Fabric will run on top of your current hypervisor and you can choose which features make sense for your environment. Use it as a RAM disk for VDI acceleration, or as an SDS platform for shared storage in an existing environment.  Take the entire Hive Fabric platform on a road test, provisioning and brokering guest desktops or supporting a virtualized server environment.
Bare Metal Fabric – Harness the power of Hive Fabric on bare metal, allowing Fabric to manage the underlying resources to provide the ultimate VDI / VSI platform in a single easy to use platform.  From bare metal, through the hypervisor and orchestration layers, all the way to monitoring, API, and Message Bus, Hive Fabric automatically manages the entire platform without any additional management infrastructure.
Managed Fabric – Further simplify the management of your ILIO powered VDI environment and remove any concerns about upgrading by moving to a managed service provider reducing your entire VDI budget to a simple per VM per month OPEX model.
Choosing Hive Fabric™
HiveIO is committed to creating a simplistic approach to the next evolution of the data center, focusing on an intelligent event and alert driven management paradigm.  Let Fabric decide on the right resources to leverage to ensure a resilient and scalable platform.